How to make Piccata like The Daily Catch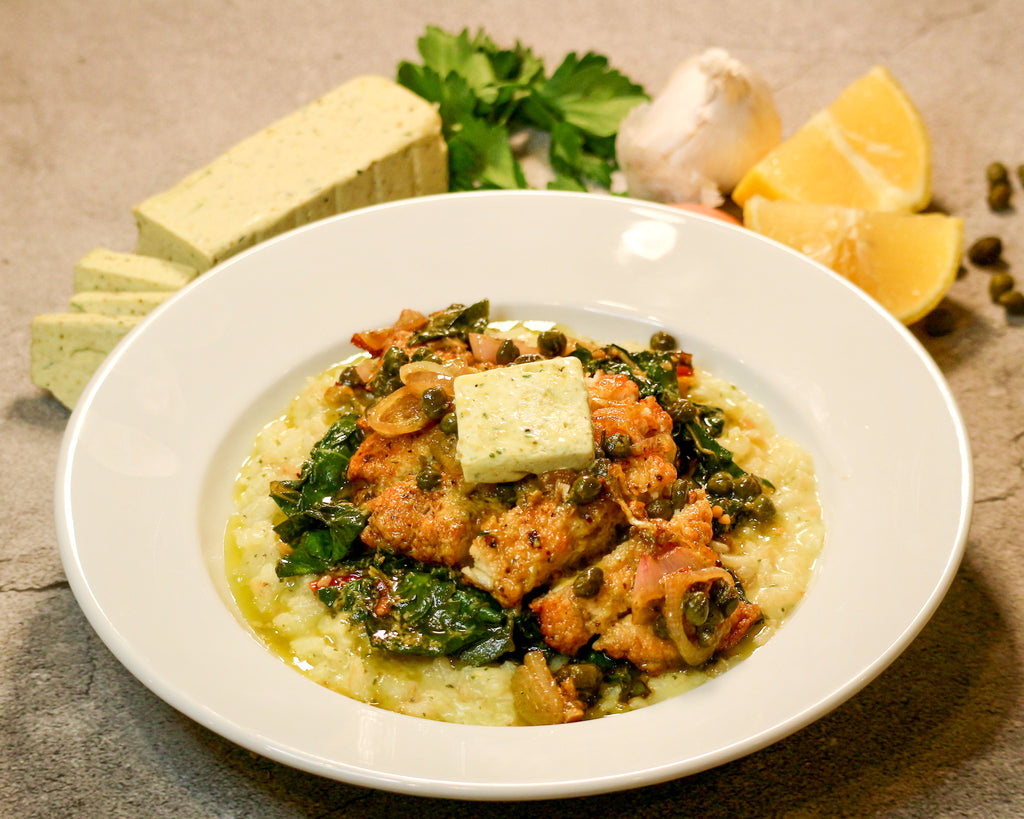 The Daily Catch's lemon caper butter is reminiscent of a quick piccata recipe, a flavorful sauce with tangy lemon and caper flavors. We made this classic Italian sauce even easier, will all the zest you need conveniently packed in a compound butter.
At The Daily Catch, the Lemon Caper sauce is our go-to fish special that perfectly pairs with fresh fish, hearty greens, and mashed potatoes. However, the limits for this sauce do not stop there; our lemon caper butter is fantastic on just about anything!
Our Lemon Caper Butter is versatile and great on everything. It's like the puttanesca sauce, full of mouthwatering flavor. Melt the butter and top anything coming off the grill or incorporate it into a sauce for pasta and fish.
To capture the true essence of The Daily Catch, we provide an easy recipe for you to pair with your choice of protein (or veggie) that will have your guests thinking you're a master chef!
Chicken Piccata with Lemon Caper Butter
Time: 15 Minutes
Yield: 2 – 4 Servings
Ingredients:
1 Stick of The Daily Catch Lemon Caper Butter

1lb Skinless Chicken Breast

2 cloves Garlic, minced

1 Shallot, Minted (Optional)

1 tbsp Capers (Optional)

¼ cup dry white wine

Salt, pepper, red pepper flakes, Italian seasoning to taste

Olive oil for sautéing

Parsley for garnish
Direction:
Slice chicken breast into thin cutlets and gently flatten out. Season your chicken and season you flour to taste and coat the chicken in seasoned flour.

On medium-high heat, coat the bottom of your sauté pan with a thin layer of oil and pan sear chicken until cooked golden and crispy on both sides (Approx. 10 min)

Remove cooked chicken and add garlic, shallots, and capers to your sauté pan and cook on medium heat until the garlic turns light brown. 

Deglaze the pan with your wine and let it simmer until all the wine cooks off. Chop our Lemon Caper Butter into pieces and melt into the sauce on low heat, continuously stirring.

Remove from heat and garnish with parsley. Serve over your favorite pasta, protein, or vegetables!
Try this recipe for yourself by purchasing the ingredients: